Meet a President's Club 2015-16 scholar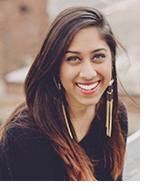 Nabiha Islam (at left), a second-year Eminence Fellow in the Honors program, has been awarded a President's Club scholarship. She's pursuing bachelor's degrees in environmental public health and Spanish while working as an undergraduate research assistant at Nationwide Children's Hospital. We'll share more from Nabiha and introduce additional scholars in future issues.
A wintry Buckeye wonderland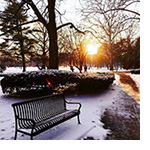 The new year got off to a snowy start. Ohio State students shared their photos of wintry scenes and their heartwarming feelings about being back on campus as they began a new semester.
New football game day parking benefit
The 2016 football season brings with it a new President's Club benefit. Donors who accept the football ticket benefit and purchase tickets are eligible to purchase game day parking in reserved lots. All 2015 eligible donors will receive a benefit acceptance form from President's Club. If you have not already received the form, watch for it within the next several weeks and return it by the deadline included in the letter. Forms received late cannot be accepted due to deadlines established by the Athletics Ticket Office. When you receive your football ticket ordering information, be sure to confirm the parking option is included.
Online programs rank among nation's best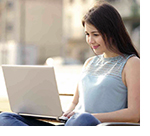 Three of Ohio State's online degree programs have been named among the nation's best for 2016 by U.S. News & World Report. Online bachelor degree offerings ranked seventh, and the College of Nursing online graduate program was fourth (up from sixth in 2015). Graduate engineering programs were number 25. Engineering and nursing programs also ranked best for veterans in 2015.
Contemporary music festival at School of Music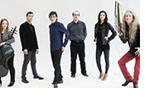 The Bang on a Can All-Stars with David Lang is recognized worldwide for ultra-dynamic live performances and recordings. The six-member ensemble freely crosses the boundaries between classical, jazz, rock, world and experimental music to explore uncharted territories. The free event will be held February 29 at 8 p.m. in Weigel Auditorium.
Discovery tracks chemo drugs in real time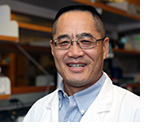 Ohio State researchers have found a way to light up where chemo goes and how long it takes to get there. The organic technique could revolutionize cancer care and help doctors find out why two patients may respond differently to the same treatment, said Mingjun Zhang, a biomedical engineering professor who led the study.