Griffin Opens a New Chapter as Senior Advisor for Advancement at Ohio State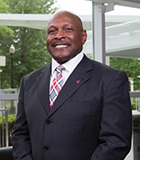 From the football field and beyond, Archie Griffin has been recognized as one of the university's most notable alumni. His storied Ohio State career — taking him from human resources and athletics to the alumni association — now includes serving as part-time senior advisor to the Office of Advancement. Griffin, a long-standing President's Club donor, looks forward to spending more time with family and friends. He shares a few of his fond memories here.
A Strong Link in Columbus' 'Intelligent Community of the Year' Designation

Declaring Columbus a city with "relentless embrace of new ideas," the Intelligent Community Forum — a think tank that studies the economic and social development of the 21st century community — cited Ohio State for its significant role in helping to capture this honor. Columbus was ranked first among 400 cities around the world after a yearlong evaluation. Read more.
Managing Antibiotic Resistance and Working to Eliminate 'Superbugs'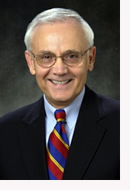 Antibiotic-resistant bacteria are responsible for more than 2 million illnesses and 23,000 deaths in the United States alone, according to the Centers for Disease Control and Prevention. Veterinary Medicine Dean Lonnie King is involved in the center's One Health concept, which recognizes that human and animal health are irrevocably linked and closely connected to our environment. Read more about this project and the complex discussion around the use of antibiotics.
On-campus Parking Now Available

Eligible President's Club donors should have received 2015-16 parking information from CampusParc. The deadline for purchasing your permit is July 31. Questions concerning your eligibility to purchase parking may be directed to us at 614-292-9550 or presidentsclub@osu.edu. If you have questions regarding your order, please contact CampusParc directly at 614-688-0000.
A Window on America: Ohio State Continues Survey on Everyday Life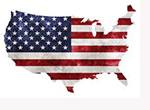 When researchers from around the world want to study the lives of Americans, their first stop is often The Ohio State University. While National Longitudinal Surveys may not be familiar to most people, it is operated by the university's Center for Human Resource Research and is one of the largest and most influential tools available to social scientists. Three separate surveys have followed more than 30,000 Americans for years, some as far back as 1979. Read more.