Circle of Friends: John and FloAnn Easton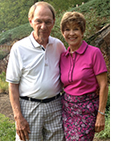 John and FloAnn Easton met at Ohio State in the early 1960s outside the University Arms apartments. John was pursing an MBA and FloAnn a bachelor's in nursing. The President's Club donors, who will celebrate their 53rd wedding anniversary this year, honor their alma mater by providing ongoing support to the colleges of Nursing and Engineering.
Campus Visit by Veteran Affairs' Robert A. McDonald Rescheduled for April 8

Ohio State will be hosting Robert A. McDonald, the eighth U.S. Secretary of Veteran Affairs, for an intimate presentation and reception. This event was postponed in February and has been rescheduled for April 8. McDonald previously served as chair, president and chief executive officer of The Procter & Gamble Company. Event location and time are being confirmed.
Save the Date for the Buckeye Smart Northeast Ohio Speaker Series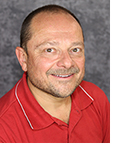 President's Club donors are invited to the next Buckeye Smart event from 11:30 a.m.-1 p.m. on April 1 at the City Club of Cleveland. The lunch-and-learn experience delivers Ohio State to friends and alumni beyond the borders of the Columbus campus. Featured speaker is Giorgio Rizzoni, Ford Motor Chair in Electromechanical Systems; professor, departments of Mechanical and Aerospace Engineering, and Electrical and Computer Engineering; and director of the Center for Automotive Research. Register online or call 800-762-5646 by Friday, March 27.
Growing Allergic Reaction with No Clear Cause

Allergy specialists at The Ohio State University Wexner Medical Center are seeing more people with eonsinophilic esophagitis (EoE), an inflammatory response in the esophagus that makes it hard to swallow food. And doctors don't yet have a clear cause. "It's believed that EoE is related to both food and pollen allergies, and may be more common in people with allergies and asthma," said Dr. Princess Ogbogu, director of the allergy and immunology program. Read more.
University Trustees Announce the John Glenn College of Public Affairs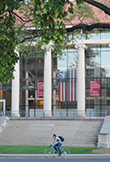 John Glenn dedicated his life to public service and last month, Ohio State trustees announced the John Glenn College of Public Affairs will become the university's 15th college in April. The college began as the John Glenn School of Public Policy in 2006. Read more and listen to Glenn's remarks on the occasion. Glenn is hailed as an American hero and a Navy veteran who served in World War II and Korea. He is an esteemed elder statesman, serving as a U.S. senator from Ohio, and the first American astronaut to orbit the earth. "Status as a college embeds and solidifies the school and its curriculum into the fabric of Ohio State," said Executive Vice President and Provost Joseph Steinmetz.