Ohio State's Legacy of Service and Honor
Since 1962, the names of buildings in the university's north residential area have paid tribute to student and alumni veterans. Now, more than 50 years later, the North Residential District Transformation continues the military-naming tradition, with new residence halls and a market honoring veterans who served in conflicts ranging from World War I to Iraq. Shown above: Omar Torres, who was killed in 2007 in Baghdad, and the building that bears his name.

Circle of Friends: Christel "Chris" Goodson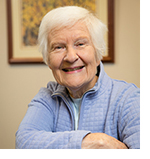 Christel "Chris" and Alan Goodson shared a love of adventure and traveling to remote places during their 27 years together. When Alan got an Alzheimer's diagnosis, the couple adapted with help from support groups and Dr. Douglas Scharre, who leads Ohio State's Memory Disorders Research Center. As a President's Club donor, Chris has honored her late husband with an estate gift to fund research and the work of two fellows in neuroscience.
Annie and John Glenn Avenue Dedicated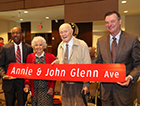 Former Ohio Sen. John Glenn has circled the Earth in space, served in two wars and was a member of the U.S. Senate for four terms. Now a street on the Ohio State Columbus campus — located about a block from the John Glenn College of Public Affairs — has been renamed for John and his wife, Annie.
Ohio State Alumna Named 2016 Rhodes Scholar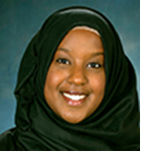 Ilhan Dahir, a 2015 graduate, was among a prestigious group of just 32 individuals selected to study at the University of Oxford in the United Kingdom. Dahir was chosen for her commitment to empowering refugee communities around the world and her potential as a leader and advocate for refugees and communities in turmoil.
Reminder: December 31 Deadline for President's Club Recognition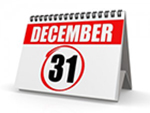 December 31 is the deadline to make your annual qualifying gift for President's Club recognition. When considering your annual donation, please note the following:
The university and the President's Club office are closed December 24 and 25, 2015.
Our office traditionally experiences high-call volume on December 31. We recommend calling our office (614-292-9550) before December 31, 2015, to make your donation by phone. If your donation plan is to phone us at 614-292-9550 with your credit card information, we recommend calling before December 31. If you must call on December 31, please do so by 2 p.m. EST to guarantee your gift is processed that day.


You may donate

online

prior to

midnight on December 31.

If you plan to visit the Longaberger Alumni House to make your gift in person, please call 614-292-9550 in advance to be sure we will be available.

For your safety and credit card security, do not email, fax or leave your credit card number on voice mail. Compliance regulations prevent us from processing donations received via these communications.

If you are mailing your

personal check

donation via US Postal Service, your envelope must be postmarked no later than December 31, 2015. Envelopes postmarked January 1 or later will be receipted for the 2016 giving year and applied to your PC recognition in 2016. Please keep in mind the office hours of the USPS during the holiday season as we cannot make exceptions to this policy.

If you are mailing your

credit card

donation via US Postal Service, IRS guidelines mandate that donations made by credit card are substantiated by the date the card is charged, not by the postmark date. If your plan is to mail a credit card donation to us, we must RECEIVE it before December 31 in order to receipt you in 2015. Regardless of postmark on the envelope, any credit card gift received in the first few days of January or later will be receipted for 2016 tax purposes and applied to your 2016 recognition.

Please keep in mind the office hours of the US Postal Service during the holiday season as we cannot make exceptions to this policy.
2016 Football Ticket Seat Selection Process
Beginning with the 2016 football season, full-season ticket holders have the opportunity to select their own seats in Ohio Stadium. Learn more about how the new process works here.