Page content
Taking candidates at face value
An Ohio State University study suggests that political bias can influence how people perceive the facial characteristics of a presidential candidate – even after seeing his face on TV thousands of times.
The study of Ohioans immediately before and after the 2012 presidential election showed that people's mental representation of Republican candidate Mitt Romney's face differed based on their political persuasion.
Though attitudes are known to influence how people perceive events and objects when information gaps cause ambiguity, this finding was surprising because the research participants had potentially been exposed to 40,000 election commercials between April 2012 and the vote.
"That our attitudes could bias something that we're exposed to so frequently is an amazing biasing effect," said Russell Fazio, professor of psychology at The Ohio State University and senior author of the study. "It suggests that people may not just interpret political information about a candidate to fit their opinion, but that they may construct a political world in which they literally see candidates differently."
The scientists asked research participants to compare multiple pairs of subtly different images of Romney's face and select which looked the most like him. After this task, researchers measured participants' political preferences.
Researchers produced composite images of Romney's face by averaging the images that had been generated by right-leaning or left-leaning participants. When a separate group of people was asked to judge in which of the images of Romney looked more trustworthy, the observers selected the Republican-generated images. 
The findings speak to the power of human attitudes to affect not just what we believe or need, but on what we actually see, Fazio said.
Fazio said he expects the results would also apply this year, and that people would perceive the faces of Donald Trump and Hillary Clinton differently depending on their political beliefs. 
The paper was published in the journal Psychological Science.
Fazio has specialized in the study of attitudes for more than 30 years, and he was initially skeptical that bias could influence mental representations of a face as familiar as Romney's during the height of the 2012 presidential election.
"We know that associations between an object and an evaluation can be so strong for a given individual that, once you see that object, the associated evaluation gets activated from memory," he said. "In this case, the biasing effect influences your visual representation, and what that does is provide further reinforcement of the attitude."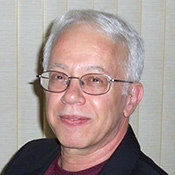 ---