Site Navigation
The President and Provost's
2013-14 Diversity Lecture & Cultural Arts Series
This program, now in its fourteenth year, offers the campus and Columbus community opportunities to benefit from some of the most eminent scholars, artists, and professionals who discuss and exemplify excellence through diversity.
Event Schedule:
Special Note: Honorable Louis Stokes, who was slated to speak for the President and Provost's Lecture, is now unable to attend. See update below.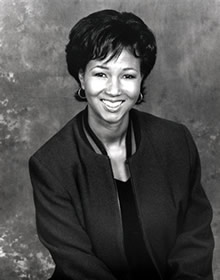 Mae Jemison, M.D.
First African American Women in Space
& Leader of the 100 Year Starship initiative
Thursday, March 6, 2014
11:00 a.m.
Moritz College of Law - Saxbe Auditorium
55 W. 12th Avenue
FREE & OPEN TO ALL
(Reception to follow lecture)
Dr. Mae C. Jemison blasted into orbit aboard the space shuttle Endeavour on September 12, 1992. A chemical engineer, medical doctor, astronaut, professor, area Peace Corps medical officer in West Africa, lecturer and entrepreneur, she has advanced our understanding of space and the earth's resources. Dr. Jemison is dedicated to promoting widespread science literacy and the design and development of sustainable technologies for the benefit of all residents of this planet.
A strong, committed global voice for science literacy, in 1994 Jemison founded the international science camp, The Earth We Share™ (TEWS), for students 12-16 years old from around the world, and founded and chairs the Dorothy Jemison Foundation for Excellence, a 501(c)3. TEWS-Space Race launched in summer 2011 to improve science achievement in Los Angeles area students who are underserved and underrepresented in the sciences. Over four years its goal is to directly impact up to 10,000 middle school students and train 600 teachers. Dr. Jemison serves as a national advocate for Bayer Corporation's award winning Making Science Make Sense program.
Fluent in Russian, Swahili, Japanese (and English), she received a Bachelor of Science degree in chemical engineering (and fulfilled the requirements for a B.A. in African and Afro-American Studies) from Stanford University in 1977, and a doctorate in medicine from Cornell University in 1981.
---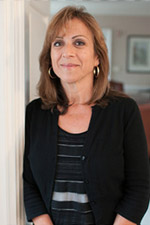 Cristina García
National Book Award Nominee
Wednesday, September 11
4:00 p.m. (Doors Open at 3:15 p.m.)
Ohio Union - Performance Hall
1739 North High Street
Columbus, OH 43210
FREE & OPEN TO ALL
(Book signing & reception to follow)
Cristina García is the author of six novels, including: Dreaming in Cuban, The Agüero Sisters, and The Lady Matador's Hotel. García has edited two anthologies, Cubanísimo: The Vintage Book of Contemporary Cuban Literature and Bordering Fires: The Vintage Book of Contemporary Mexican and Chicano/a Literature. She has penned two works for young readers, both published in 2008, and a collection of poetry entitled The Lesser Tragedy of Death (2010)..
García's work has been nominated for a National Book Award and translated into fourteen languages. She is the recipient of a Guggenheim Fellowship, a Whiting Writers' Award, a Hodder Fellowship at Princeton University, and an NEA grant, among others. Recently, García was a Visiting Professor at the Michener Center for Writers at the University of Texas-Austin as well as the University of Miami. Currently, she is University Chair in Creative Writing at Texas State University-San Marcos.
To learn more about Cristina García and her novels, you can also visit her website at http://www.cristinagarcianovelist.com.
---
For more information contact:
Colby A. Taylor, Program Manager
Office of Diversity and Inclusion
(614) 292.1417
taylor.972@osu.edu