Scholarship Recipient Andrew Ryser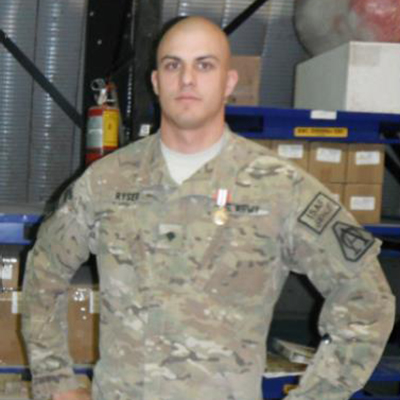 Andrew Ryser is making a difference for the veteran community at Ohio State through his work with the College of Dentistry improving and implementing programming that educates veterans on the importance of oral health. Thanks to scholarship support, Ryser is able to give back and pursue his dream of becoming a dentist.
Ohio State Serves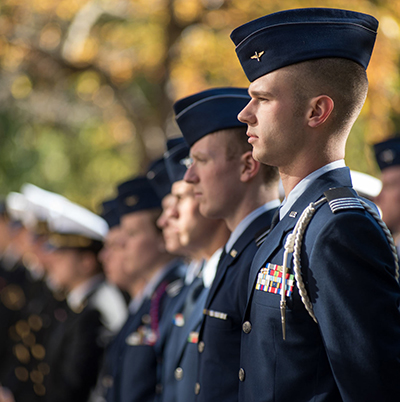 On Nov. 11, the nation honors and recognizes military veterans who've helped make freedom possible. For Ohio State, these efforts go far past one day - they are part of the institution's DNA. From those attending the university as students to those who make the city of Columbus their home, Ohio State lends a helping hand to vets in a number of different ways.
What is your vision for change?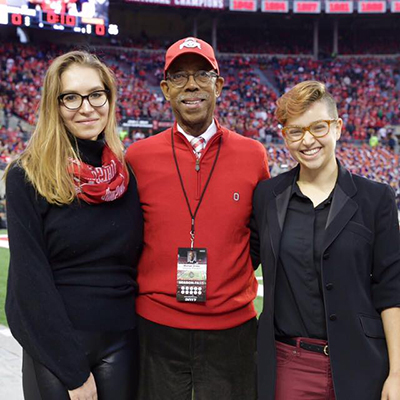 The President's Prize provides two graduating seniors the crucial connections and financial support they need to advance innovative ideas for change in their first year after graduation. It is an investment in social transformation and in individuals who are passionate about creating a better world. Congratulations to Anna Voelker and Alina Sharafutdinova, the recipients of the 2018 President's Prize.