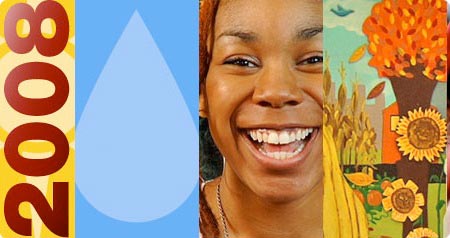 Year in review
From opening the new Urban Arts Space in downtown Columbus to continuing award-winning work in off-campus neighborhoods, Ohio State accomplished a lot in 2008.
Take a look at the stories that shaped the year.
Smart surveillance
Traditional security cameras cover so little ground that some say they have a "soda straw" view of the world. Engineering Professor Jim Davis sees a better way: a networked system of "smart" video cameras that can observe a wide area quickly and efficiently, with much of the work being done by computers.

Find out how Davis' new system works and how it might be used.
Heating help
| | | |
| --- | --- | --- |
| | | Paying the heating bill always is an annoyance. But for homeowners already struggling to make ends meet, it can become a huge burden. Ohio State energy specialist Randall Reeder has energy-saving tips that can help reduce heating bills. |
Hunger challenge
| | | |
| --- | --- | --- |
| | | Want to start 2009 off right? Support your local food bank--and get a chance to win a football autographed by Archie Griffin. The Alumni Association's Beat Hunger Bowl Challenge continues through Jan. 31. |
Signing off
| | | |
| --- | --- | --- |
| | | Lauren Sanders has been taken with sign language since third grade, when her grandmother gave her a book on the subject. Now the associate coordinator for Ohio State's sign language program, Sanders recently received another gift: Her aunt and uncle gave the program a donation for student financial aid and travel. |
Share your spirit

O-H-I-O Ski Team

Ashleigh Kasiske, Casey Clum, Ashley Barber, and Sara Sklenka, of The Ohio State University Ski and Snowboard team on a ski lift at Mont Tremblant in Quebec, Canada. See more images.

January 2009
In this issue:

Ohio State on: