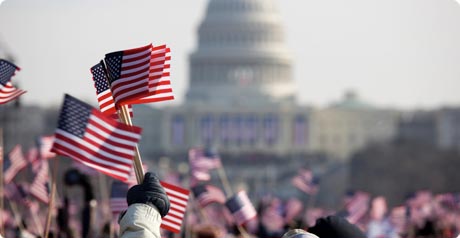 Advising Obama
Both on the home front and abroad, President Barack Obama and his administration have plenty of decisions to make.
Ohio State experts across campus--economists, health care policy experts, political scientists, and more--recently gave the Ohio State Alumni Magazine their advice to the new president.
"How I got to college"
A time to heal
Iraqi academics want to return to the glory days, when their universities were seen as some of the Middle East's best institutions of higher education.

A group of Iraqi college presidents recently visited Ohio State to learn about technology and teaching techniques.
Old habits die hard
Solar solution
| | | |
| --- | --- | --- |
| | | Low-income Columbus children will soon have a new way to get to after-school programs: a small fleet of electric vehicles. Ohio State engineering students and researchers will design the vans and a solar-recharging station, while business students will analyze how the program works. |
Share your spirit

O-H-I-O: Military promotion

Promotion to Brigadier General: Mike Murray (Class of '82) in Ft. Hood, Texas. Pictured from right to left: Gen. Murray, his wife Jane Murray, brother Matt Murray, and sister Cindy Murray (Class of '88). See more images.

March 2009
In this issue:

Ohio State on: