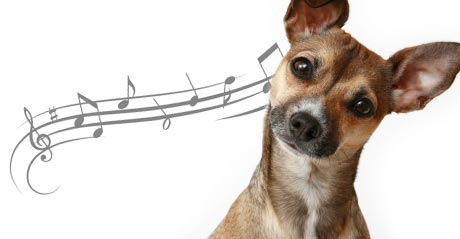 Pet therapy
Owners of dogs with behavioral problems may have a new coping tool: music.
Ohio State Professor Susan Wagner, a veterinary neurologist, studies how sound can influence dogs' aggression and anxiety. Among her findings: dogs had little response to talk radio and pop music, reacted favorably to classical music, and became anxious when rock 'n' roll was played.
Shaping medicine's future
New imaging techniques may help Ohio State doctors discover cancer before patients experience symptoms.

Research at the university's Molecular Imaging Technology Center on campus could save lives. It's also boosting Ohio's economy.
Faster than the speed of sound
| | | |
| --- | --- | --- |
| | | Ohio State is developing a system to pilot scramjets, experimental aircraft that tear though the sky faster than the speed of sound, burning air for fuel. In early tests, they fly unmanned; university engineers' system guides a jet's paths and keeps it stable during flight. |
Her plan for health
| | | |
| --- | --- | --- |
| | | An Ohio State science writer, Pam Frost Gorder is used to an analytical approach to projects. Gorder takes that approach over to her personal life: Recently, she started a weight loss blog, promising to use Ohio State resources and report back on what works and what doesn't. |
Unlocking secrets of space
| | | |
| --- | --- | --- |
| | | Ohio State is part of an international team working on the world's most powerful telescope. The Large Binocular Telescope could help answer questions about the origin of the universe, experts say. |
Share your spirit

O-H-I-O: Ruth Bader Ginsburg

U.S. Supreme Court Justice Ruth Bader Ginsburg, during a recent visit to Ohio State's Moritz College of Law . See more images.

May 2009
In this issue:

Ohio State on: