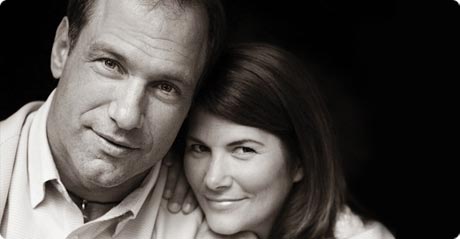 Buiding hope
Stefanie Spielman turned her personal fight against cancer into a public mission to raise breast cancer awareness. Although Stefanie died in 2009, her legacy continues through the Stefanie Spielman Fund.
Learn how Ohio State is honoring her legacy.
President Gee's state tour
Each summer, the president packs his bags and heads into the heart of Ohio. The highlight: meeting "fiercely loyal Ohioans--11 million--who love Ohio State and who are its owners."

See photos and listen to the president discuss the tour.
Into the Wilds
| | | |
| --- | --- | --- |
| | | Ohio State professor Karen Goodell wants to know how and why bees thrive. At the Wilds--a southern Ohio conservation center located on reclaimed strip mine land--Goodell is studying the relationship between bee communities and prairie habitats. |
Heart health
People living in poor neighborhoods are at higher risk of dying of heart disease outside a hospital than those in wealthier neighborhoods, Ohio State research suggests.

Find out more and learn about heart-healthy soy bread developed at Ohio State.
Script Ohio turns 75
Share your pride

O-H-I-O: Buckeye scarecrows

Ohio State parents share their pride with Buckeye-themed Halloween decorations.

October 2011