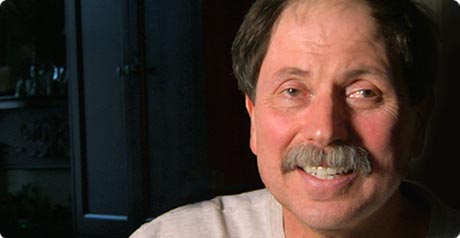 Meet the mentor
Dennis DeVendra is an Ohio State alum who turns wood and teaches yoga when he's not working in his high-tech job. He's also blind.
DeVendra serves as a mentor through an Ohio State program to encourage students with disabilities to choose high-paying technical careers.
Find out more about DeVendra and Ohio State's Ability Alliance program.
Mind/body connection
| | | |
| --- | --- | --- |
| | | When psychology student Daniel Snider learned his aunt had cancer, he created a yoga routine for her--an experience that led him to create a yoga course for Ohio State students who've survived cancer. Snider is in good company: In 2007-2008, Ohio State students donated 384,280 hours of community service. |
Home alone
| | | |
| --- | --- | --- |
| | | How do you know when your child is old enough to stay home alone? According to OSU Extension, it's not a matter of age, it's a matter of maturity. Take your first cues from your child: If he or she is reasonably self-sufficient and shows a willingness to stay home, it may be time to establish some house rules. |
Hovering mothering
Good grief
Share your spirit

O-H-I-O: Tressel and the troops. See more images.

Coach Jim Tressel recently visited service men and women, including some Ohio State alums, at U.S. military installations overseas. See troop photos and videos: Gallery and Videos

Summer 2009
In this issue:

Ohio State on: