Site Navigation
24th Annual
President and Provost's
Diversity Lecture & Cultural Arts Series
President Kristina M. Johnson and Provost Melissa L. Gilliam invite you to attend the twenty-fourth annual Diversity Lecture & Cultural Arts Series at The Ohio State University. This program offers the campus and the Columbus community opportunities to benefit from some of the most eminent scholars, artists, and professionals who discuss and exemplify inclusive excellence through diversity. (In an effort to protect the health and safety of the campus and community, and to reach as many people as possible, this event is being offered virtually.)

FEATURING
Andrea Elliott
Investigative Reporter, The New York Times
First Woman to win TWO Individual Pulitzer Prizes
Author of 'Invisible Child' (2022 Pulitzer in Nonfiction)
Author of 3-Part Series, 'An Imam in America' (2007 Pulitzer in Journalism)
Emerson Fellow (2014-2016)
George Polk Aware Recipient (2014)
Wednesday
November 9, 2022
5:00 p.m. EST
LIVE via ZOOM
[Zoom opens at 4:55 p.m. EST]
Free and open to the public.
RSVP is required.
ONLINE REGISTRATION open until November 7th @ 11:59 p.m. EST at:
go.osu.edu/elliott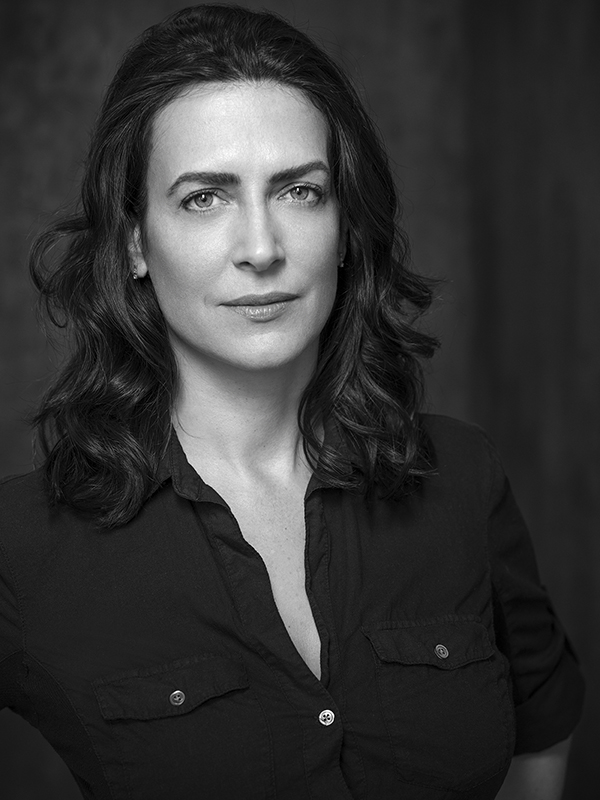 ABOUT ANDREA ELLIOTT:
Andrea Elliott's Pulitzer-Prize-winning book Invisible Child follows Dasani, a homeless New York schoolgirl, and her family. Matthew Desmond, Pulitzer Prize winner for Evicted, called it a "rare and powerful work whose stories will live inside you long after you've read them." Andrea's tenacious reporting reveals the devastation of racism and inequality, in a "searing account of poverty and addiction, and of the city and country's repeated failures to address those issues" (The New York Times). But it's also an intimate chronicle of Dasani's hopes and triumphs, and of resilience in the midst of difficulty. In her Pulitzer Prize remarks, Andrea said her greatest hope "is that Invisible Child will open people's eyes to how poverty, homelessness and structural racism play out, on the ground. And that to see into the life of this one, brave child — from her deepest burdens to her greatest hopes — is to see our nation in all its dimensions." The book was named the best non-fiction book of 2021 by Amazon and "destined to become one of the classics of the genre" (Newsweek). It was one of The New York Times' top five non-fiction books of the year..
Andrea is also a distinguished chronicler of Muslims in America and other people on the margins of power. Gaining unparalleled access to the nation's Muslim communities, her stories have explored the travails of a young Egyptian imam in Brooklyn, the challenges of Muslims serving in the U.S. military, and the simmering conflicts between Muslim immigrants and African-American converts to Islam. Her stories broke new ground in the study of radicalization, illuminating why a subset of young western Muslims have taken the militant path. Elliott's coverage of Islam in America earned her the Pulitzer Prize for feature writing, along with many other awards. Her cover story on suicide bombers in Morocco won an Overseas Press Club award. In their citation, the judges wrote that Elliott's "account, beautifully written, provides an unparalleled look into the making of terrorists and is a reporting tour de force."
Elliot is an investigative reporter for The New York Times and a former staff writer at The Miami Herald. She is the first woman to win individual Pulitzer Prizes in both Journalism and Arts & Letters. She has served as an Emerson Collective fellow at New America, a visiting journalist at the Russell Sage Foundation, and a visiting scholar at the Columbia Population Research Center. Elliott is the recipient of a George Polk award and a Whiting Foundation grant, and she also received Columbia University's Medal for Excellence, given to one alumnus or alumna under the age of forty-five. She has appeared on media such as NPR's Fresh Air and Talk of the Nation, CNN, and the BBC.
To register for this virtual event and learn more about Andrea Elliott visit: www.go.osu.edu/elliott
Event Flyer
Please note captioning is available for this event.
For more information contact:
Colby A. Taylor, Program Manager
Office of Diversity and Inclusion
taylor.972@osu.edu