Site Navigation
23rd Annual
President and Provost's
Diversity Lecture & Cultural Arts Series
President Kristina M. Johnson and Provost Melissa L. Gilliam invite you to attend the twenty-third annual Diversity Lecture & Cultural Arts Series at The Ohio State University. This program offers the campus and the Columbus community opportunities to benefit from some of the most eminent scholars, artists, and professionals who discuss and exemplify inclusive excellence through diversity. (In an effort to protect the health and safety of the campus and community, and to reach as many people as possible, this event is being offered virtually.)

FEATURING
Isabel Wilkerson
1st African American Woman to Win Pulitzer Prize in Journalism
National Humanities Award Winner
Author of The Warmth of Other Suns & Caste: The Origin of Our Discontents
Wednesday
December 1, 2021
5:00 p.m. EST
LIVE via ZOOM
[Zoom opens at 4:50 p.m. EST]
Free and open to the public.
RSVP is required.
ONLINE REGISTRATION open until November 30th @ 11:59 p.m. EST at:
go.osu.edu/Wilkerson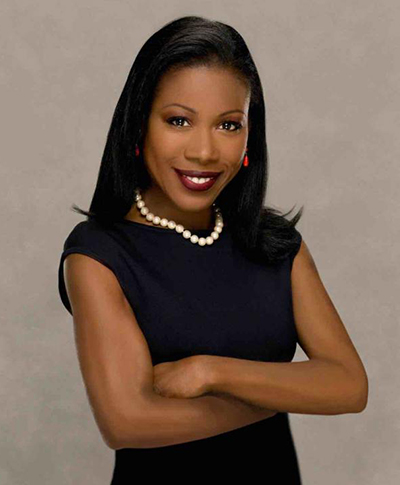 ABOUT ISABEL WILKERSON:
Isabel Wilkerson, winner of the Pulitzer Prize and the National Humanities Medal, has become a leading figure in narrative nonfiction, an interpreter of the human condition, and an impassioned voice for demonstrating how history can help us understand ourselves, our country, and our current era of upheaval.
Through her writing, Wilkerson brings the invisible and the marginalized into the light and into our hearts. Through her lectures, she explores with authority the need to reconcile America's karmic inheritance and the origins of both our divisions and our shared commonality.
Her debut work, The Warmth of Other Suns, won the National Book Critics Circle Award, the Heartland Prize for Nonfiction, the Anisfield-Wolf Award for Nonfiction, the Lynton History Prize from Harvard and Columbia universities, and the Stephen Ambrose Oral History Prize and was shortlisted for both the Pen-Galbraith Literary Award and the Dayton Literary Peace Prize.
She is a native of Washington, D.C., and a daughter of the Great Migration, the mass movement that she would go on to write about. She won the Pulitzer Prize for Feature Writing in 1994, as Chicago Bureau Chief of The New York Times, making her the first African-American woman to win a Pulitzer Prize in journalism. She then devoted fifteen years and interviewed more than 1,200 people to tell the story of the six million people, among them her parents, who defected from the Jim Crow South.
As for her new book, Caste: The Origins of Our Discontents, the venerable U.K. bookseller, Waterstone's calls it an "expansive, lyrical and stirring account of the unspoken system of divisions that govern our world." Upon publication, Oprah Winfrey announced that Caste was her Summer 2020 pick for Oprah's Book Club and proclaimed it "the most essential...the most necessary-for-all-humanity book that I have chosen."
To learn more about Isabel Wilkerson visit: www.isabelwilkerson.com
Please note that this event will be live captioned.
For more information contact:
Colby A. Taylor, Program Manager
Office of Diversity and Inclusion
taylor.972@osu.edu