Site Navigation
19th Annual
President and Provost's
Diversity Lecture & Cultural Arts Series
President Michael V. Drake and Provost Bruce McPheron invite you to attend the nineteenth annual Diversity Lecture & Cultural Arts Series at The Ohio State University. This program offers the campus and the Columbus community opportunities to benefit from some of the most eminent scholars, artists, and professionals who discuss and exemplify inclusive excellence through diversity.
FEATURED SPEAKER
Richard Rodriguez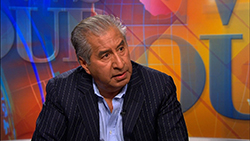 Acclaimed author of Brown, Hunger of Memory, and Days of Obligation
Most recent novel, Darling: A Spiritual Autobiography
Wednesday, November 15, 2017
5 p.m. | Doors open at 4:30 p.m.
The Ohio State University
The Faculty Club | The Ohio Union
181 South Oval Mall | Columbus, OH 43210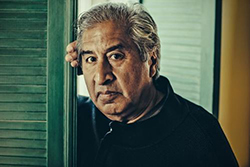 Free and open to the public
Reception and book signing to follow
Space is limited and RSVP is required
RSVP by November 10th at: http://go.osu.edu/ppdlcas_rr
Presented in collaboration with the Department of English, Department of Spanish & Portugese, The Humanities Institute, and Latina/o Studies Program.
ABOUT THE AUTHOR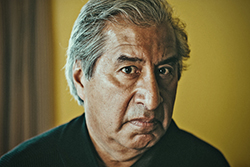 Richard Rodriguez is a world renowned, thought-provoking writer, hailed in The Washington Post as "one of the most eloquent and probing public intellectuals in America". A master of the personal essay, Rodriguez writes about the intersection of his personal life with some of the most vexing public issues of our time.
Rodriguez is the award-winning author of Brown, Hunger of Memory,and Days of Obligation, which was nominated for the Pulitzer Prize in non-fiction and received The National Humanities Medal (the highest honor the US gives to recognize work done in the humanities). Brown was nominated for the National Book Critics Award. Rodriguez also received a George Peabody Award for his televised essays on American life.
Rodriguez's latest book, Darling: A Spiritual Autobiography, considers the "desert religions" (Christianity, Islam, Judaism) in the aftermath of September 11, and asserts that women be seen as central to religion.
For more information contact:
Colby A. Taylor, Program Manager
Office of Diversity and Inclusion
(614) 292-1417
taylor.972@osu.edu