Site Navigation
16th Annual
President and Provost's
Diversity Lecture & Cultural Arts Series
President Michael V. Drake and Provost Joseph Steinmetz invite you to attend the fifteenth annual Diversity Lecture & Cultural Arts Series at The Ohio State University. This program offers the campus and the Columbus community opportunities to benefit from some of the most eminent scholars, artists, and professionals who discuss and exemplify excellence through diversity.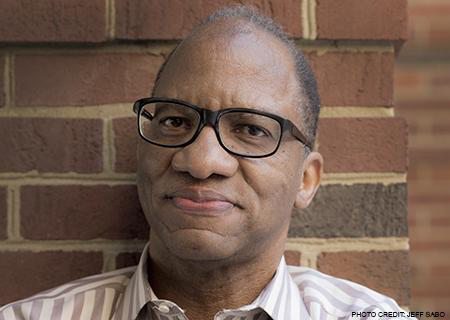 Wil Haygood
Author of the New York Times bestseller The Butler: A Witness to History
October 21, 2015
5 p.m.
The Ohio State University
Performance Hall | The Ohio Union
1739 N. High Street | Columbus, OH 43210
Open to the public.

Best known as the author of the New York Times bestseller The Butler: A Witness to History, Wil Haygood is a distinguished writer whose career has spanned decades. He was an associate producer on the film adaptation of his book, The Butler, which was sparked from his Washington Post article and starred Academy Award winners Forest Whitaker, Cuba Gooding, Jr., Robin Williams, Vanessa Redgrave and Jane Fonda, as well as the incomparable Oprah Winfrey. He worked for 30 years at two of the most premiere papers in America (The Boston Globe and The Washington Post); during that time, he witnessed Nelson Mandela's release after 27 years of imprisonment, was taken hostage by Somalian rebels, covered New Orleans post-Hurricane Katrina for 33 straight days without a break, traveled with Barack Obama and was nominated for a Pulitzer Prize. Next up is Showdown, a sweeping epic about the tumultuous, real-life events surrounding the heated appointment of Thurgood Marshall, the first African-American Supreme Court justice, in 1967.
---
For more information contact:
Colby A. Taylor, Program Manager
Office of Diversity and Inclusion
(614) 292.1417
taylor.972@osu.edu