Site Navigation
17th Annual
President and Provost's
Diversity Lecture & Cultural Arts Series
President Michael V. Drake and Interim Provost Bruce McPheron invite you to attend the seventeenth annual Diversity Lecture & Cultural Arts Series at The Ohio State University. This program offers the campus and the Columbus community opportunities to benefit from some of the most eminent scholars, artists, and professionals who discuss and exemplify inclusive excellence through diversity.
Unfortunately this event has been cancelled.
More details to come.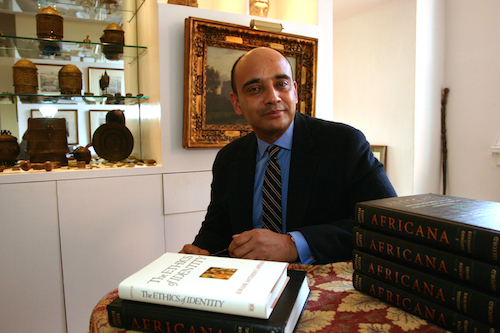 Kwame Anthony Appiah
Professor, Department of Philosophy
Professor, School of Law
New York University
Thursday, March 3, 2016
5 p.m. | Doors open at 4:30 p.m.
The Ohio State University
Archie Griffin Ballroom | The Ohio Union
1739 N. High Street | Columbus, OH 43210
Presented in collaboration with the Center for Ethics and Human Values and the Office of International Affairs
Free and open to the public

A world-renowned philosopher, cultural theorist and author, Kwame Anthony Appiah has published widely on moral philosophy, political theory, ethics, and African American literature and culture. A leading thinker on race and society, Professor Appiah's current research centers on the roles of idealization and ideals in psychology, ethics and politics, and his talk will focus on ethics in higher education.
Professor Appiah holds an appointment at New York University's Department of Philosophy and its School of Law, where he teaches in New York and also at the university's global centers. In 2009, Forbes Magazine named Professor Appiah as one of the world's seven most powerful thinkers and in 2012, he was one of eight scholars presented with the National Humanities Medal by President Obama.
---
For more information contact:
Colby A. Taylor, Program Manager
Office of Diversity and Inclusion
(614) 292.1417
taylor.972@osu.edu