Energy partnership wins another top award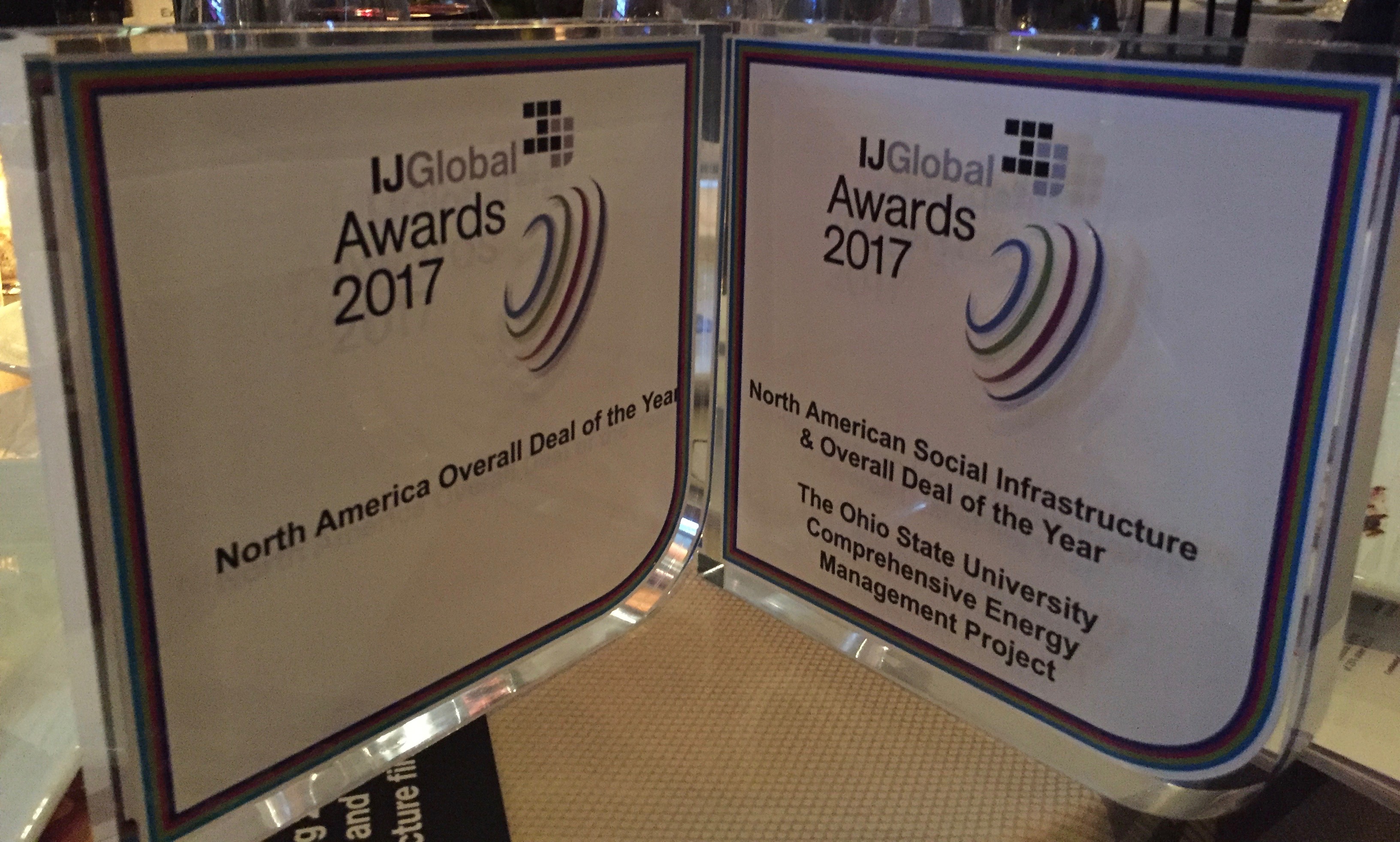 March 20, 2018: For the second time, Ohio State's public-private partnership for comprehensive energy management has been recognized as the year's best example of innovative funding.
IJ Global, an international finance publication, identified the university's partnership as both the winner of the North American social infrastructure category as well as the best example overall for North America in 2017. The awards were announced March 15.
In September, the Comprehensive Energy Management project was honored by P3 Bulletin, a publication focused on public-private partnerships, as a "groundbreaking approach" that could be a model for other universities to achieve their academic goals. Ohio State won the top award from P3 Bulletin.
The university's partnership with Ohio State Energy Partners has generated the largest investment in Ohio Starr's academic mission ($1.165 billion), launched a sustainability campaign to increase energy efficiency on the Columbus campus by at least 25 percent within 10 years and is supporting groundbreaking academic collaboration on energy management and sustainability.