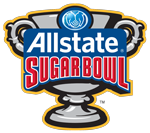 Sugar Bowl bound!
Join the Ohio State community as the Buckeyes travel to New Orleans for the Sugar Bowl.
General tickets
---
Remembering a Buckeye
We are heartbroken over the loss of Kosta Karageorge. The Karageorge family is in our hearts and prayers, and we have reached out to offer our support as they go through this most difficult time. As the university community deals with this loss, resources are available. Ohio State students who need help with psychological problems or just need a counselor to talk to can call (614) 292-5766.
More about Karageorge and Ohio State's new Kosta Karageorge Memorial Fund.