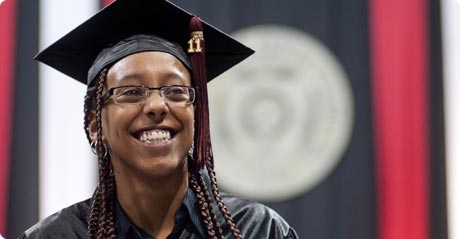 President Gee on higher ed future
On campus, President E. Gordon Gee is the quintessential Buckeye, from his scarlet and gray bow ties to his interactions with students. But beyond Ohio State, he's looked to as a national leader in higher education.

As chair of the National Commission on Higher Education Attainment, Gee is working to raise the number of college grads across the nation. "Far too many of our best and brightest college students are not making it to the finish line," he says.

Learn how Gee is spreading his message about the future of higher ed--and how his recent Twitter chat engaged participants across the country. And learn about the Ohio Scholarship Challenge to raise $100 million, increasing college access and graduation rates for Ohio students.
"Pay it forward"
Woody Hayes wasn't just a National Championship winner or National Coach of the Year. He was also a philanthropist who inspired Buckeyes to "pay it forward."

In celebration of the 100th anniversary of his Feb. 14 birth, Ohio State is throwing a party and hosting a monthlong series of events. Find out how you can help honor Hayes.
Lost boys
As children in southern Sudan, Bol Aweng and Jok Dau trekked 1,500 miles--on bare feet, hungry, and hunted--to escape chaos and violence in their homeland.

Now, the two are U.S. citizens and proud Ohio State alumni, living in Columbus and working with fellow Buckeyes to save Sudanese children's lives. Read their inspiring story.
Digital First
Many Ohio State students come to campus with the latest technology in their backpacks. The question: How can those high-tech devices help them learn?

Find out how Ohio State is blazing a trail with Digital First, created to support faculty, staff, and students in using mobile technology.
News to use
Want to improve your health today? Ohio State researchers have two easy assignments: smile and pick up the pace.

Read research that suggests being in a good mood can boost brain power. See why alternating walking with running is a good way to conserve energy and maintain endurance.

Share your pride

O-H-I-O: Snowy spirit

Buckeye Tressi Wicker and her daughter Marissa constructed these spirited snowmen after the season's first big snow.

February 2013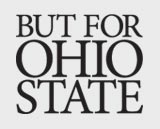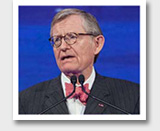 "It is wholly within our power to be the front door to the American dream."
--President E. Gordon Gee