Explore opportunities to join virtual events, find a new job, watch webinars or access kids' programming.
Hosted by the alumni association
---
Events
The alumni association offers events and programs open to alumni worldwide.
Upcoming events
Tuesday, December 8 | 9 a.m.–5 p.m. EST
Beat Xichigan Week: Dial-A-Buckeye
Thursday, December 10 | 6:30–7:30 p.m. EST
Beat Xichigan Week: Ohio State-Xichigan Trivia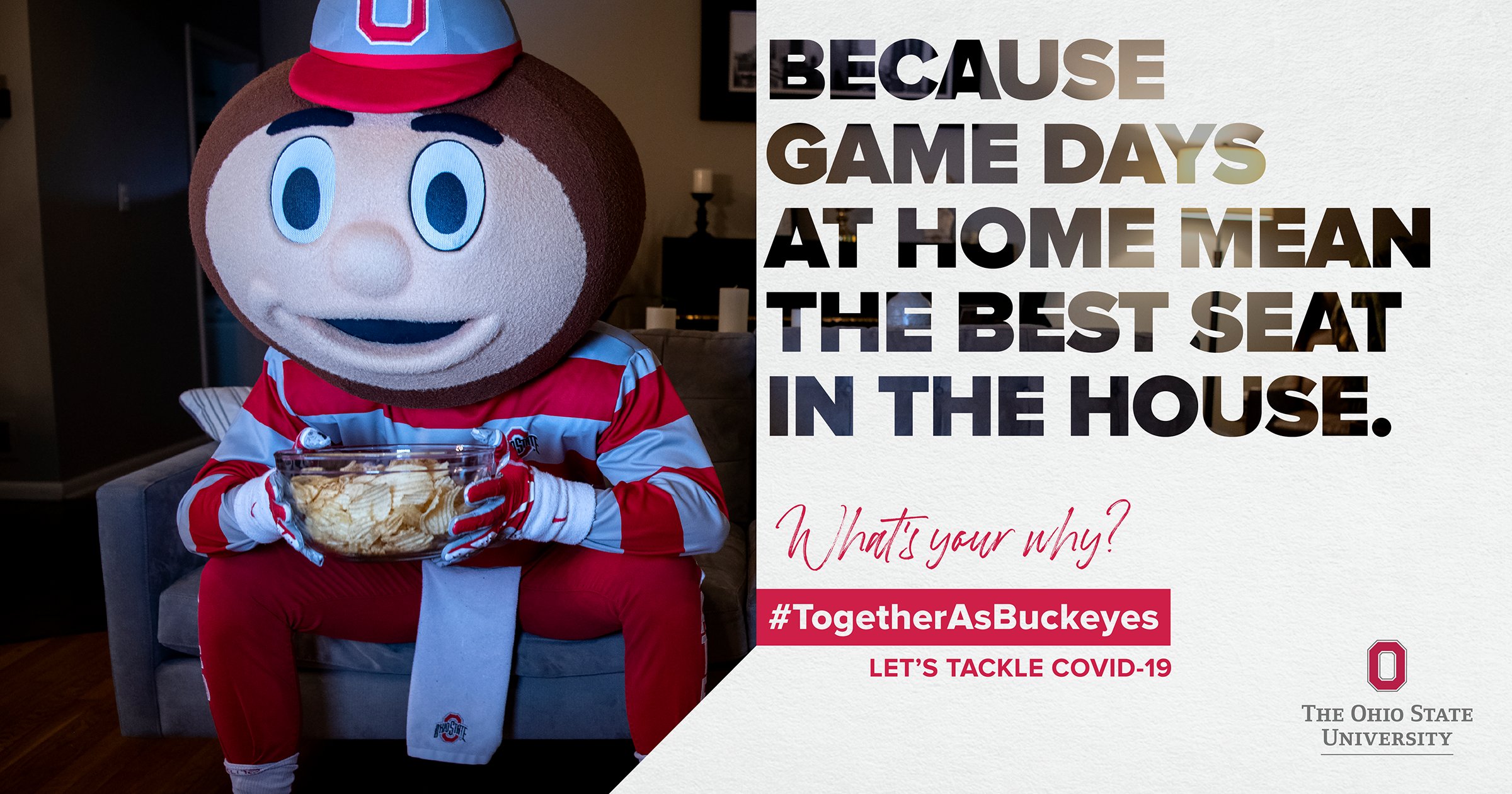 Share your 'Home Game' experience!
Show us how you are watching games on football Saturdays using #BuckeyeForLife on your favorite social media platform. Create your best OH-IO or feature your new 'Beat Tee' to display your Buckeye spirit from the comfort of your living room!
Book club
Join us in celebration of our next theme — 20th century classics.
The Fire Next Time, by James Baldwin
Begins August 6
Start reading
Ohio State alumni app
Ohio State is always in your heart. Now you can put it in your pocket.
On the app, you'll find news from campus, stories about your fellow alumni, game watch locations around the globe, ways to join clubs and societies, and a spirit section that includes stickers, ringtones and more to help you cheer on our Buckeyes.
Download now
Career management resources
The Bill and Susan Lhota Office of Alumni Career Management wants to assist in your career development. Whether you're a new graduate, mid-level, or entering into your encore career, you'll find helpful programming and resources.
Learn more
For families
Activities

Resources for learning at home

Digital communities
Buckeye Room
Alumni are invited to provide input on the university and the alumni experience by participating in this new online forum.
Learn more
Professional networking communities
Follow the alumni association on social media
Around the university
---